Travel -
Stock Free Images - Public Domain -
Download Free Images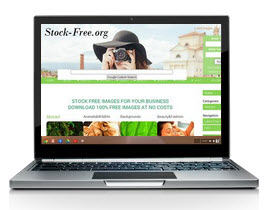 All photos and images on Stock-Free.org are released under Creative Commons CC0 license (Free of Copyright). You can use, modify, distribute them for royalty free (Even commercial usage allowed). You can use our website to share your own images with same copyright free licence.

It`s not easy to find great free images with high resolution due to attribution requirements or copyright issues. But now you can rely on Stock Free images.       
Great collection of UNIQUE images - Use them for free!


Stock-Free.org has waived all copyright and related or neighboring rights to own images.
SUBMIT YOUR IMAGE TO STOCK-FREE.ORG
Do you have nice image or photo? Share it with global community!
-----
IMPORTANT! We can`t publish your images/photos if you will not enter your E-MAIL. Use "Notify me when" field on next page. (We will never send spam to you).

You release Images under Creative Commons CC0 into the public domain. This applies worldwide and You grant anyone the right to use this work for any purpose, without any conditions, unless such conditions are required by law.

Copyright Warning: Do not upload images/photos on which you do not have the copyright. Particularly, do not copy images from Facebook, Twitter or "wallpaper sites" that claim to offer free images. Do not copy images from other photographers and upload them to Stock-Free.org. They are protected by copyright and you cannot publish them as CC0 PUBLIC DOMAIN on Stock-Free.org

By uploading, You agree to indemnify and hold harmless Stock-Free.org from and against any and all claims brought by third parties arising out of your use of the Website. For more information make sure to visit: Terms of Service - Stock-Free.org.

Note, we track IP address of each person submitted image. If you will submit at least one image that don`t belong to you, all images connected with your IP and Email will be deleted by administrators. And your IP address will be permanently blocked!

Please, respect copyright of other photographers.

Enter You Email and Subscribe to Our EXCLUSIVE Collections!