leaves, curlicue abstract, flowers - Download Stock Free Images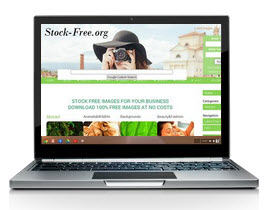 All photos and images on Stock-Free.org are released under Creative Commons CC0 license (Free of Copyright). You can use, modify, distribute them for royalty free (Even commercial usage allowed). You can use our website to share your own images with same copyright free licence.

It`s not easy to find great free images with high resolution due to attribution requirements or copyright issues. But now you can rely on Stock Free images.       
leaves,  curlicue abstract, flowers, fractal, graphic, line, fanned out, green , subjects stock free images, free illustrtions, free images, free image, public domain image, download free image
German Blätter, curlicue Abstrakt, Blumen, fraktal, Grafik -, Linien -, aufgefächert, grün , Themen Aktien freie Bilder, freie illustrtions, Kostenlose Bilder, Kostenlose Bilder, public-domain-Bild herunterladen Bild
Greek φύλλα, curlicue περίληψη, τα λουλούδια, τα φράκταλ, γραφικών, γραμμή, εξαπλώθηκε, πράσινο , θέματα μετοχών δωρεάν εικόνες, δωρεάν illustrtions, δωρεάν εικόνες, δωρεάν εικόνας, δημόσια εικόνα, κατεβάστε δωρεάν εικόνας
Spanish las hojas, arabesc abstractos, flores, fractal, la gráfica, la línea, se desplegaron, verde , temas de stock de imágenes libres, libres illustrtions gratis, imágenes gratis, imagen, imagen de dominio público, descarga imagen libre de
Estonian lehed, curlicue abstraktne, lilled, fractal, graafiline joon, joon, fanned läbi, roheline , teemad stock tasuta pildid, vaba illustrtions, tasuta pildid, tasuta image, üldkasutatav pilt, lae alla tasuta foto
Finnish lehdet, curlicue abstrakti, kukkia, fraktaali, graafiseen -, viiva -, fanned ulos, vihreä , aiheita varastossa ilmaisia kuvia, ilmaisia illustrtions, ilmaisia kuvia, ilmaisia kuvan, julkinen sektori kuva, lataa ilmainen kuvan
French les feuilles, curlicue abstrait, fleurs, fractale, graphiques, en ligne, en éventail, en vert , les sujets stock images gratuites, gratuit illustrtions, images gratuites, image gratuit, image du domaine public, téléchargement gratuit de l'image
Hungarian levelek, curlicue absztrakt, a virágok, a fraktál, grafikus, vonal, fanned ki, zöld , tantárgyak állomány ingyenes képek, ingyenes illustrtions, ingyenes képek, ingyenes kép public domain kép, töltsd le ingyenes kép
Italian foglie, curlicue astratti, fiori, fractal, graphic, linea, a ventaglio, verde , soggetti stock, immagini gratis, gratis illustrtions, immagini gratis, immagine, immagine di dominio pubblico, scarica gratis immagine
Lithuanian lapai, curlicue abstraktus, gėlės, fraktalas, grafikos, linija, važinėti out, žalia , temos akcijų free "vaizdai, nemokamai illustrtions, free" vaizdai, free vaizdas, viešai image, download free " vaizdas
Latvian lapas, curlicue abstrakts, ziedi, fraktāļu, attēlu, līniju, fanned ārā, zaļā , priekšmetu krājumu, bez attēliem, bez illustrtions, bez attēliem, bez tēls, publiskā domēna attēlu, bez maksas lejupielādējiet attēlu
Macedonian лисја, curlicue апстракт, цвеќиња, фрактал, графички, линија, fanned надвор, зелена , предмети акции слободен слики, слободни illustrtions, слободен слики, слободни слика, јавниот домен слика, симнете бесплатно слика
Dutch bladeren, curlicue abstract, bloemen, fractal, afbeelding, lijn, waaierden uit, groen , onderwerpen voorraad gratis afbeeldingen, gratis illustrtions, gratis afbeeldingen, gratis afbeeldingen, publieke domein afbeelding, afbeelding gratis downloaden
Norwegian blader, curlicue abstrakt, blomster, fraktal, grafisk linje, spredte seg ut, grønn , fag lager gratis bilder gratis illustrtions, gratis bilder gratis bilde, public domain bilde, last ned gratis bilde
Portuguese deixa, curlicue abstratos, flores, fractal, gráfico de linha, se espalharam, verde , assuntos estoque de imagens grátis, livre illustrtions, livre de imagens, livre de imagem, a imagem de domínio público, livres de transferência de imagem
Russian листья, причудливый узор абстрактный, цветы, фрактал, графика, линии, веером, зеленый , субъекты фондовой бесплатные картинки, бесплатные illustrtions, бесплатные картинки, бесплатные изображения, общественное достояние изображения, скачать бесплатно изображения

Stock-Free.org has waived all copyright and related or neighboring rights to own images.
Enter You Email and Subscribe to Our EXCLUSIVE Collections!